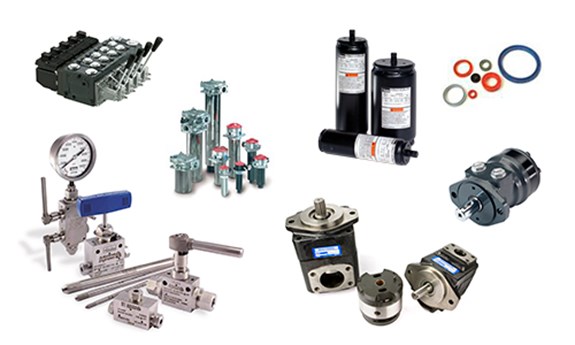 HYDRAULIC COMPONENTS
Serman & Tipsmark supplies a wide variety of hydraulic components - including various types of pumps, motors, filters and valves - all from the leading hydraulic manufacturers.
With brands like Danfoss, Parker, Bosch Rexroth, MOOG and Argo-Hytos combined with knowhow and experience from our sales team, you are in safe hands with us.
HYDRAULIC SYSTEMS
Since 1994, Serman & Tipsmark has designed, developed and manufactured customer specific hydraulic systems for a wide and global customer segment.
With customers from the segments of heavy industry, offshore & marine, mobile and the wind industry, we manage to build hydraulic systems for the most demanding and advanced specifications. Most often in combination with ATEX, IEc Ex and classificaton demands.
We supply standard and customer specific hydraulic pumping units (HPU's), lubrication and filtration systems and hydraulic manifolds.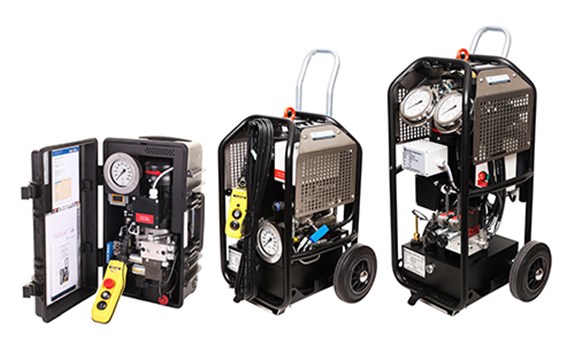 HIGH PRESSURE POWER PACKS
S&T High Pressure Power Packs are used for hydraulic bolt and coupling tensioning.
We produce and keep following models in stock:
Portable Power Pack - Tension series
Black Tower - Tension Series
Black Tower - Injection Serie
If your needs are different than our standard models - we can build according your spec.
TEST SYSTEMS
Speed, precision and documentation are keywords for a successful test of industrial components and mechanichal constructions.
For many years, Serman & Tipsmark has achieved much knowhow in developing and manufacturing test systems for a wide section of technical applications.
We deliver simple, manually handled systems, as well as large, automatically and electrically controlled test machines able to provide complete documentation and data collection.

SERVICE AND INSTALLATION
Competent hydraulic service and installation of hydraulic plants.
Our experienced and flexible team of service engineers has a great experience with all types of hydraulic stations.
We cover all of Denmark and for specific customer projects we install and do service on a global scale.